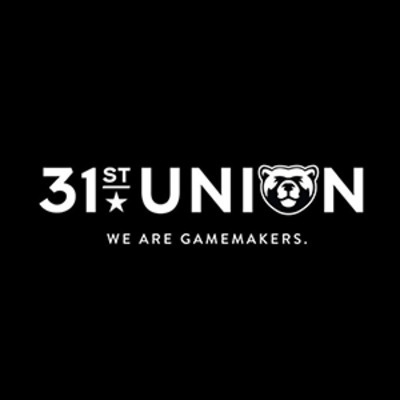 VFX Artist
Job Description
We are looking for a VFX master of craft to deliver diverse and rich content, filling our worlds with life and creating rewarding gameplay. Our new bespoke technology brings a myriad of possibilities that await your skill and imagination. Join a passionate and experienced team who are looking to expand capacity and push the boundaries of possibility.
Responsibilities:
Master newly created bespoke tools and pipelines
Drive content within the scope outlined by the Lead or Art Director
Create materials and textures for VFX assets
Comfortable hand painting textures
Implement VFX as gameplay signs and feedback
Work within a team to bring a sense of life to otherwise static worlds
Work autonomously with minimal feedback and the ability to self-critique
Creative problem solver
Craft fantastical effects, yet still be able to suspend disbelief
Skills & Requirements
You're passionate about advancing your skills, pushing the boundaries of what effects can do in games, and always on the hunt for new VFX techniques. You like mathematics, love to solve logic problems and when you encounter a challenge you persevere like a terrier until you find a solution. And you always find a solution.
VFX artist with 3 + years of experience in the games or film industry
Excellent communication and interpersonal skills
Knowledge of visual effect terminology and techniques
Good sense of timing and weight with regard to effects
Relevant 2D and 3D software experience; Photoshop, After Effects, Houdini, 3DS Max, Maya
An eye for recreating natural phenomena
Comfortable with Mathematical and node-based systems
A passion for video games
Additional Information
Working remotely is an option
Relocation assistance is offered
How to Apply
About the Company
We are a team of developers with a uniting passion for crafting highly engaging entertainment with a commitment to putting fans first. Our core values are our North Star ever reminding us who we intend to be and what we strive to create. Our studio culture is built on the belief that the more varied voices in our collective story the stronger our team and our game will be. We are an association of diverse game makers driven by a passion for our art and inspired by a culture of inclusivity to build games that thrill players everywhere.
Our Rallying Cry: Bring fun, inspiration and awe to our lives and to our community.
THRIVE ON TRUST
We are inspired to do our best work because we are safe to take risks in an environment built on sincerity and respect.
CHASE THE HORIZON
We believe the next great inspiration is just over the next peak; we push ourselves and each other to find it. We are all active in bringing innovation to life.
WELCOME ALL
Our strength is in our collective experiences and we stand proudly for representation and inclusion.
LIVE YOUR DREAMS
We are driven with a passion to reach our fullest potential. Personal growth is an enduring priority for all of us.
CUT DIAMONDS
We don't polish stones. We deliver brilliance. This devotion shines through in ways that raise the bar for all of us, and the experiences we bring to players everywhere.