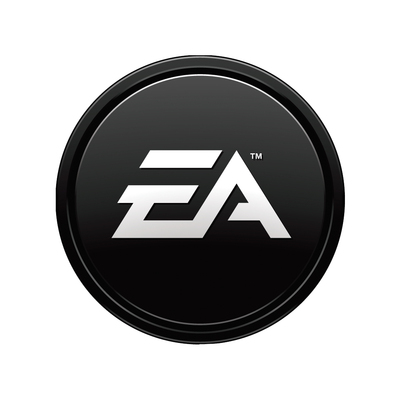 Environment Artist
EA
Vancouver, BC, Canada
Job type: Other
Job Description
EA Create Art is a highly engaged content creation team within EA Studios. We are creatively driven and focused on high end visual production across multiple genres and art styles. Our art studios are in Vancouver, Orlando, Guildford, Gothenburg, and Shanghai. Working with our game team partners we share a unified passion for creating amazing experiences, and industry leading visuals.
We are adventurous and creative. We are courageous and we take chances. We seek pioneers who cut new paths and conquer challenges with fierce determination.
We look for the best in everyone.
What the World Artist will do at EA Vancouver:
With both photorealistic and stylized games in development, it is your mission to help deliver cutting edge worlds, whilst contributing to pushing the envelope for content driven games.
Along with a proven ability to deliver to production schedules, we are looking for a proactive team player with the passion to create best-in-class art content, and the drive to explore new workflows and methods of execution.
With the landscape of art production rapidly evolving, a solid understanding of current and forward-looking production techniques, along with how and when to use them, is critical to this role. This includes: physically based materials, 3D paint (e.g. Substance Painter), high end modeling techniques, photogrammetry and content driven workflows.
Working with the Art Leads, Art Directors and other project disciplines, you will use your art production experience to work effectively and efficiently, taking into account: technical constraints, time, quality expectations, resources and project scope
Along with the current roster of games, as a cross-project team and part of the larger EA Studios organization, we have exciting times ahead. This is an opportunity to be a key player in defining our future for art production and pushing the bar for visual excellence.
Skills & Requirements
Responsibilities:
Creating high quality benchmark content, from individual assets to entire
Prototyping visuals and R+D projects, to problem solve and devise best practices
Working with Art Directors, Art Leads and Technical Leads, and delivering on their vision and requirements – keeping to schedule
Be an active team player in continuing to create and drive world class visual content
Provide mentorship and artistic guidance to more junior artists
Participate in group reviews
What the World Artist needs to have:
Expert knowledge of Maya, Max, Modo, or similar 3D modeling software
Proficiency with ZBrush is desirable (for sculpting assets)
Exceptional ability to create both organic and hard surface models
Ability to adapt to different art styles, including photorealistic and stylized
Ability to convey a sense of 'story' in a scene or game asset – considering age, weathering, and context
Strong sense of scene composition with a superior eye for lighting, colour, and detail
Knowledge of high and low-poly modeling techniques (e.g. Open Subdiv), along with high-to-low-poly surface baking
An excellent understanding of physical materials and how to replicate them in CG
Ability to paint believable surfaces, using industry standard software (ideally Substance Painter)
Ability to create node-based materials is a plus (e.g. Substance Designer)
An understanding of the entire game art production process, from concept through to final
Experience working with content driven game engines (e.g. Unreal / Unity)
Knowledge of terrain creation (both modeled and procedurally generated) is an advantage
Willingness and ability to adapt to new processes and pipelines
Proactive approach with high degree of self-motivation and initiative
Desire and drive to learn, improve, and constantly evolve the craft
Positive attitude with a passion to collaborate and desire to bring new ideas forward
Knowledgeable and keeps current with best practices in game art production and software applications
How to Apply
What's in it for you? Glad you asked!
We love to brag about our great perks like comprehensive health and benefit packages, tuition reimbursement, RRSP company match and, of course, many other perks! And since we realize it takes world-class people to make world-class games, we offer competitive compensation packages and a culture that thrives off creativity and individuality. At EA, we live the "work hard/play hard" credo every day. 
More about our location: http://careers.ea.com/our-locations/burnaby-eac
Please apply here: http://gr.8job.co/yT1x4wiS
About the Company
THE BEST GAMES. THE BEST TALENT.
Our creative work environment rewards new and different ideas. It's an environment that attracts brilliant talent from around the globe. No matter which of our studio locations you join, you'll feel the energy and support of EA's global brand, while thriving on our world-class campuses. At EA, the excitement you feel throughout each workday is made possible by a culture that inspires you to do the best work of your career.