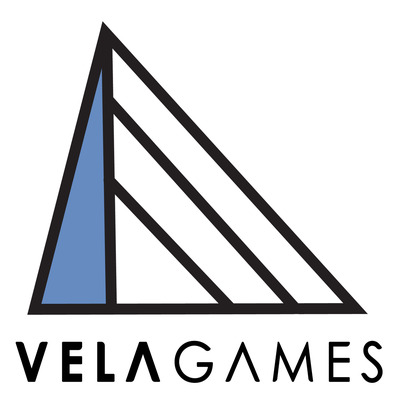 Senior 3D Character Artist
Job Description
VELA GAMES IS LOOKING FOR A HIGHLY MOTIVATED AND TALENTED CHARACTER ARTIST TO BRING TO LIFE OUR NEW WORLD THROUGH CRAFTING AND TEXTURING HIGH & LOW POLY MODELS
We're looking for someone who wants to be a part of the core foundation of Vela Games; someone who is passionate about being part of an early tight-knit team focused on creating innovative game experiences from the ground up. This person loves playing games as much as making them and understands how to deliver a look and feel that will excite as well as engage players.
As a Senior Character Artist, you will help us discover and define the character art style for our game. You will be a key member of the art team, creating engaging and memorable 3D characters, armour, and weapons via hard surface and organic modelling. 
What you'll do:
Create high resolution 3D sculpts and final low polygon characters and creatures that fit within the project art style
Couple hand-painted textures and next-gen materials for use in game engine
Work closely with the Art Director and team to help define the vision and set the quality bar for our 3D character models
Ensure character models are consistent with the visual style of the game
Help develop and improve our 3D character art pipeline
Iterate on game assets with production artists via prototyping and group feedback
Mentor and support other team members in their craft and career growth
Skills & Requirements
4+ years of modeling experience in the games industry specializing in hard surface and organic modeling using Maya, 3DS Max, Zbrush or Mudbox
Exceptional understanding of form, shape, structure, silhouette, and composition
Superior eye for light, shade, color, surface qualities, and detail in creating texture maps
Strong understanding of real-time game development tools and processes
Excellent communication skills and ability to effectively collaborate with cross discipline teams
Deep passion for multiplayer games and player experience
Bonus Points:
Experience with Allegorithmic Substance Painter and Substance Designer
Professional experience working in Unreal Engine 4
Personal or professional experience developing stylized characters
Additional Information
Relocation assistance is offered
How to Apply
APPLY ON OUR SITE NOW:  SENIOR CHARACTER ARTIST
Application Materials:
Resume

Cover Letter

Portfolio – Only digital applications will be accepted such as a website, blog, or online album

A short art test might be required
About the Company
CREATING EPIC MULTIPLAYER EXPERIENCES THAT UNITE GAMERS THROUGH PLAY
Vela Games is an ambitious yet independent game development studio in Dublin, Ireland. Made up of industry veterans and passionate gamers from companies such as Riot Games, Electronic Arts, and Telltale Games, Vela is currently working in the early phases our first unannounced project in the cooperative multiplayer space.
At Vela we love games of every type, but we know that multiplayer, when done well, has a special ability to bring people together. Unforgettable moments are created through the power of playing together. It allows players to keep in touch with old friends regardless of distance, and to forge new friendships that will last lifetimes. Vela was created with these moments in mind, and our focus every day is thinking about how we can create impactful gaming experiences that inspire gamers around the world to play and win together. 
JOIN OUR TEAM!
Come join our early team in Dublin and help us create an iconic, original IP that reshapes the multiplayer gaming space! For more info, check out our site at:  vela.games 
Vela Games is a company committed to growing our team members along with the business and sharing in the success we achieve. We've worked hard to foster an intensely collaborative and creative environment, a diverse and inclusive employee culture, and build a small but world class team so far. Our people are everything, our core values are real, and our mission is just getting started! Join us!
Benefits:
Competitive Salary
Company Ownership
Relocation Assistance
Flexible PTO
Parental Leave