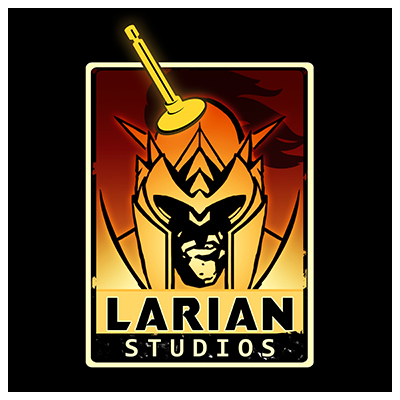 Senior Character Artist
Job Description
The team that created Divinity: Original Sin 2, PC Gamer's Game of the Year 2017 and Metacritic's top-rated PC game of 2017 is working on new projects and looking for new talents. We want to find passionate, skillful people to join us on our next adventure.

Responsibilities:
Create 3D character models in Z-brush and Maya, bake lowpoly models, create UVs and texture them with Substance Painter (or equivalent 3D or 2D packages).
Work with other departments (animation/design) so character models follow technical guidelines, and processes and tools can be improved.
3D character artists are responsible for creating: humanoids, monsters, animals, clothing, armor, weapons, and much more.
Mentor juniors to improve their skills.
We offer:
Work within an international Larian Studios team, spread between Belgium, Canada, Ireland and Russia.
Competitive salary and benefits package.
Full-time contracts.
Other perks and benefits.
Skills & Requirements
Requirements:
Must have at least 5+ years experience as a Character Artist in the video game industry.
Strong traditional drawing skills, knowledge of human anatomy, excellent feeling for shape, colour, lighting and composition.
A strong interest in medieval/fantasy/steampunk characters and environments.
Experience with working in game editors like Unreal/Unity.
Good communication skills, able to work in a team and take creative input from the art director and lead.
Proficient written English.
Bonus:
You have a talent for concept drawing and 2D drawing skills.
You have previously released games in your portfolio.
You have participated in art competitions.
You have published articles in CG magazines.
Additional Information
Relocation assistance is offered
How to Apply
Apply by email to jobs@larian.com with "Character Artist" in the subject line.
Submit a CV with a motivational letter in English about yourself, your work, your gaming experience and why you want to work at Larian.
Please provide examples of your past work.
English is a working language in our company, so be ready to be interviewed in English.
Note: Applications for this role must include a portfolio/showreel (or link to a portfolio/showreel). Applications that do not have this information will not be considered.
Be ready to complete a test task if required.
About the Company
Larian Studios is a game developer studio located in Gent, Belgium. Proud to be independent for 19 years, we create games for multiple genres and platforms. Thanks to our players, we get to spend our days making the games we love to play.
We have a passion for role playing games. Our Divinity series includes 6 games spanning over 13 years in multiple genres. Our first crowdfunded success, Divinity: Original Sin, won over 150 awards and nominations, and the recently-released sequel Divinity: Original Sin 2 launched with a 93 Metacritic rating, as well as over 50 awards and counting!