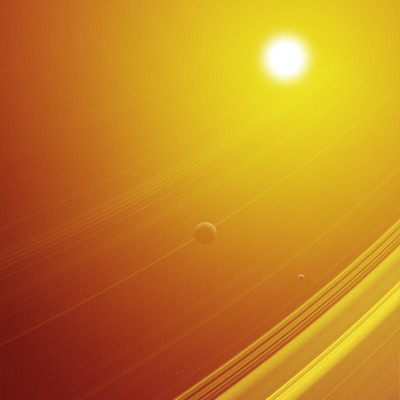 Concept Artist [Science Fiction]
Gdoc
London, United Kingdom
Job type: Freelance
Job Description
Science fiction artist needed for modest commission. Single image for a short story published online.
Looking for a long-term collaboration beyond this initial piece.
Specifics of current commission
I'm looking for something similar i.e. a bold, striking image to illustrate a short story published online.
About
I am a science fiction author. I write stories and publish them online. I'm currently working on novels and novellas for future publication.
I seek a concept artist for an ongoing collaboration to illustrate my work. This is paid work, although the current commission is modest.
Skills & Requirements
What I'm looking for
Concept artist comfortable illustrating science fiction.
Focus
Science fiction
Environmental/imaginative environments
Space/planetary
Character
Atmosphere
Hardware
Ships/vehicles
An ability to convey scale
Visual style
Distinctive; I am more drawn to a painterly approach rather than polished realism.
Keywords: painterly, impressionistic, striking, distinctive.
Think John Berkey and John Harris rather than realistic looking game art, although I'm open minded.
What I don't want
Comic book/Manga etc.
Ultra-polished realism
Gamey 3D style art
Environmental only - must have some skill in character depiction
Language skills
Preference for native English speaker, but will consider anyone with strong language skills.
I want you to read the material and understand it well enough to generate ideas etc.
Science fiction fan
I've worked with a few artists not that into science fiction. I'd prefer a fanatic 😀
Collaboration
I seek a long-term collaboration with a talented artist. My ideal is us each cross pollinating our work; I will even consider publishing original stories on an artist's site for him to illustrate and show off his skills. My writing is quite visual with considerable scope for large-scale science fiction vistas.
Marketing awareness
Great concept art attracts people to strong writing. However, stories can add depth to striking art.
Ideally my work will help attract audiences to the artist's portfolio. I am happy to drive traffic to your work from my site.
I also want someone switched on for the need to do this kind of low level promotion. An example is the artist posting the work on Artstation with an excerpt from the story and a link to the work itself. 
I'm also open to helping the artist when I move on to more substantial pieces e.g. full breakdowns published on here showing the stages of work. I want the artist to succeed too (one of my goals in the near future is to fully illustrate a whole novel).
Promotion takes effort and some awareness of marketing. If you already think like this I will be very interested in talking to you.
Payment and future work
The current commission is for a short story I will publish free. The payment is not high. But I am prepared to pay.
In future I will be looking at cover art and illustrations for more substantial work if the collaboration works well. As noted, this may include illustrating an entire novel (probably an illustration per chapter).
Ideal outcome
Someone enthusiastic who likes my approach to story writing. Someone who sees the benefit in working with a writer to help promote themselves.
Additional Information
Working remotely is an option
How to Apply
Contact me at gdocmail@gmail.com with a link to your portfolio. Include your own website or other sites if they feature your work.
Attach a note about your thoughts on collaboration over time. This is important to me. I am not keen on a one-off.
About the Company
I am a science fiction author. I write stories and publish them online. I'm currently working on novels and novellas for future publication.