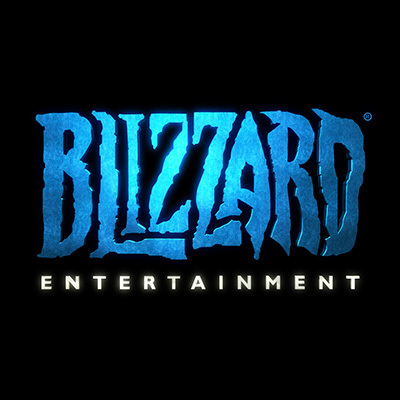 Job Description
Blizzard Entertainment is looking for a well-rounded Senior 3D Modeling Environment Artist to work with its award-winning pre-rendered cinematics team. We want you to bring your own talents and expertise to our small and dynamic team. You are passionate about 3D modeling, animation and visual storytelling. Additionally, you love collaboration and sharing your ideas and workflows to help bring Blizzard cinematics to new artistic heights. You'll be responsible for creating feature film level assets that work seamlessly within our pipeline. At times, you'll work from specific concept art. While in other instances, you'll help steer the vision of the asset or scene from scratch. You are ambitious, humble, have a "whatever it takes" attitude and continuously seek to improve your own artistic skills and abilities regarding 3D asset creation and world building
Skills & Requirements
Requirements & Skillset:
5+ years of feature film/VFX/pre-render cinematic production experience
Ability to create epic environmental assets, both stylized and hyper-realistic, ranging from hard-surface vehicles, props and buildings to organic trees, cliffs or entire sets and landscapes
Possess an incredible eye for design, form and composition
Talent for multi-tasking and comfortable working on multiple assets/projects at once
Confidence to filter and evaluate criticism and art direction on a professional level
Maintain production deadlines and/or communicate any scheduling concerns with Producers
Collaborate with Previs and Layout to ensure efficient asset handoff meeting production needs
Skilled at creating efficient and clean UVs, topology and displacement map extractions
Excellent communication skills and problem-solving abilities
Thorough knowledge of current and emerging VFX/Animation pipelines
Pluses:
Experience leading a small team or project in the past
Capable of both Environment and Character modeling
Strong foundation in the traditional arts, design, anatomy and architecture
Capacity to look dev/concept model and explore fresh ideas with minimal art direction
Understanding of the visual style of Blizzard Cinematics and a passion to push it further
Self-motivated to explore new software to emerging technologies
Familiar with Redshift and Renderman pipelines
Software:
Required - Maya, Zbrush/Mudbox
Optional/Bonus Points– 3dsMax, Grow FX, World Machine, Marvelous Designer, Houdini, Photoshop
Additional Information
Relocation assistance is offered
How to Apply
To Apply, please visit our website here:
https://careers.blizzard.com/en-us/openings/oQXx9fwd 
Application Materials
Resume (PDF Preferred)
Demo Reel / Portfolio Website
Please include reel link or website in the application process
Primary Location: United States-CA-Irvine
About the Company
Blizzard Entertainment has been rated by Fortune as one of the "Best Places to Work" for several years running (and our ranking continues to rise!).  We are a community of 4000 global employees who are passionate about not only gaming, but entertainment and the technology that drives our users experience. Our goal is to delight our customers by never settling for anything but the highest quality and providing worlds filled with creativity and adventure around every corner.  You are bright, engaging, eager to learn and ready to make an impact. We've been waiting for you!
Blizzard Entertainment is an Equal Opportunity Employer. All qualified applicants will receive consideration for employment without regard to race, color, religion, sex, sexual orientation, gender identity, gender expression, national origin, protected veteran status, or any other basis protected by applicable law, and will not be discriminated against on the basis of disability.