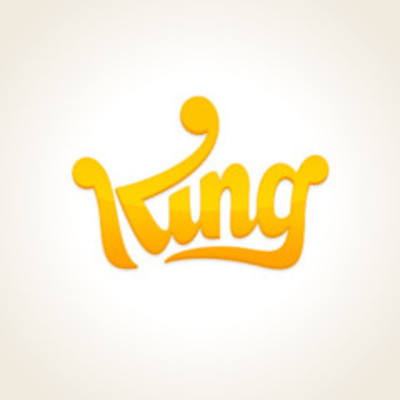 Senior UI Artist
King
London, United Kingdom
Job type: Permanent
Job Description
We are looking for a talented and experienced Senior UI Artist to join one of our Live Game teams in delivering content and features played by millions of players
Your role within our Kingdom
As Senior UI Artist, you will be responsible for creating original UI art, animations, Icons and other game content for market leading games played by 100's of millions of players around the world. You will work closely with the Art Director, UX Designer, Producers, UX and Game Designers and Developers as part of an experienced team, where your team contribution will help shape the next generation of King Games. The ideal candidate will be passionate about UI, an excellent communicator and will have several years of experience designing and creating visually rich content for mobile game experiences.
Skills & Requirements
Skills to create thrills
Extensive experience shipping several best in class mobile games as a UI Artist with a focus on UI and in game asset creation and implementation
Ability to follow an established art style and help push the quality on a game with a long lifetime
Proven art experience in quickly concepting and creating high quality game assets with a focus on UI, Icons, props and animations
Understanding of limitations of information display and interactivity on today's mobile devices
Strong team player with ability to mentor and coach junior members of the team
An interest in form and typography
Experience reading UX flows and wireframes and converting them into best in class user interface
Excellent knowledge of Adobe CS package (Photoshop etc.)
Excellent communication and organizational skills
Self-starter with excellent time and priority management skills with proven ability to take ownership of assigned tasks and features
A portfolio demonstrating all aspects of your skill is required.
Bonus points
Knowledge of and an interest in usability and freemium best-practices
Experience working in an agile project environment
Deep experience with UX best practices and how they apply to UI
Additional Information
Relocation assistance is offered
How to Apply
A great saga needs all sorts of heroes
Making games is fun. Especially when you do it with people who share the same idea of what makes a good workplace, great. We design games for everyone, no matter where they are or who they are, and we employ all sorts of people from all kinds of backgrounds to bring them to life. Truth is, we simply can't expect diversity in our players and originality in our games without first nurturing it in our people. A great saga needs all sorts of heroes. And that's it.
King in London
Based in bustling Soho, the cultural heart of the West End, our London studio occupies all four floors of the landmark Ampersand building. Regent's Park is close enough for a lunchtime run, as are the delights of Covent Garden and the shopping mecca Oxford Street. Non-Brits will soon discover it's no urban myth; there really is a pub on every corner.
Apply now!
Want to join our Kingdom? You'll find all you need to apply, plus more information on our culture, values and benefits, including relocation packages at jobs.king.com. All applications should be made in English.
About the Company
Officially, we're a leading interactive entertainment company for the mobile world. Recently, we were acquired by Activision Blizzard – King operates as an independent unit of Activision Blizzard. Unofficially, we're a serious business that's not afraid to have fun. And lots of it. Candy Crush Saga. Pet Rescue Saga. Bubble Witch Saga 2. Paradise Bay. We're proud of the 200+ titles that carry the King crown. Because our mission has always been, and will always be, to create the games that unlock the player in everyone. No matter where they are, who they are or how much time they have. So if you share our ambition, introduce yourself. - See more at: https://jobs.king.com/about-us#sthash.WAaegDNk.dpuf