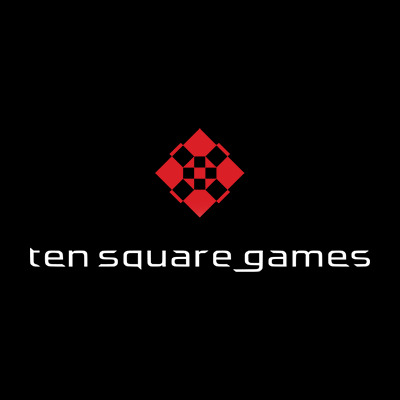 Job Description
Ten Square Games – we're playing a serious game. 
We're not gonna bore you to death and write an essay about who we are. But we can give you some key facts.
We're making free-2-play mobile games.
Entertainment and fun at work set our minds free.
We're innovative and respectful.
Absolutely, we're dynamic and eager to move forward.
Naturally, we're looking for talents.
Teamwork is what we believe in. 
Yep, learning and sharing are our bread and butter.
Our mission – make millions of our players smile.
U may want to know that we aspire to engage more players in our journey.
If you think that your vision of life and work is compatible with ours, let's have a chat then. We're keen on meeting you. 
We'd like you to join a brand new studio and be part of a new business direction in Warsaw.
Currently, we're looking for: Senior 3D Game Artist
RESPONSIBILITIES:
Make sure the visual development of games is top-notch in terms of design and overall look;
Breathe life into beautiful and enticing game characters;
Come up with brilliant visual concepts;
Take part in artwork ideas for communities and forums;
Be involved in the look and feel of projects in terms of marketing, community and animation;
Be the game design help and support working closely with all engaged parties;
Eat, sleep and breathe 2D, 3D and/or UI art and incorporate it into our new games.
Skills & Requirements
REQUIREMENTS AND EXPECTATIONS:
Have previous experience in game development and game art;
Be able to be independent in creating concept sketches;
At times, be able to work independently on final renderings/tweaks and animation;
Be able to produce a range of top quality, casual style 3D;
Have a thorough, proven experience of working with 3D software, e.g. Maya, 3DS Max;
Be experienced in Adobe Photoshop and Flash (Adobe Animate);
Take pride in what you do and enjoy the freedom of working independently;
Value and respect feedback from your team;
Understand the importance of User Interface design and appreciate it.
NICE TO HAVE:
Proficiency in Unity;
Knowledge of stop motion/skeletal animation (Unity / Spine).
WE OFFER:
We're offering a full range of the gaming industry perks and throwing in some more. Our new-established studio will give you:
Freedom of making partnership decisions;
3 x independence;
Decisiveness;
Direct influence on the final product and business direction;
Safe environment to develop yourself and your skills;
Company stock;
Assistance in relocation;
Attractive remuneration based on experience and skills;
Friendly working atmosphere;
Flexible working hours;
Company trips and gatherings;
Private medical care and Multisport card;
Free lunch days, fresh fruits, refreshments in the office!
Additional Information
Relocation assistance is offered
How to Apply
About the Company
Ten Square Games is one of the biggest mobile games development company in Poland, with years of experience providing entertainment for millions of players worldwide. We excel at free-to-play games that simulate the most popular outdoor hobbies. The studio is currently working on several mobile projects that you can check in our portfolio.
 THE BEGINNING
Ten Square Games was founded in 2011 in Wrocław, Poland, with a mission of experimenting with unique 3D game ideas targeted at social web. What started out as a 3-person project in a 10-square-metre apartment, quickly developed into a company with nearly 230 people on board that serve 21 million active players.
 THE PRESENT
Currently, at TSG we're expanding more and more into the mobile market while still developing our greatest browser games. We focus on 3D simulation hobby games for people who seek outdoor experiences on their mobile devices, like fishing or hunting games. Our games are available on all major social platforms, a network of partner sites, as well as on Google Play, App Store and Microsoft Store.
As a fast-growing team of game development enthusiasts we create a challenging work environment open to anybody truly passionate about social entertainment.