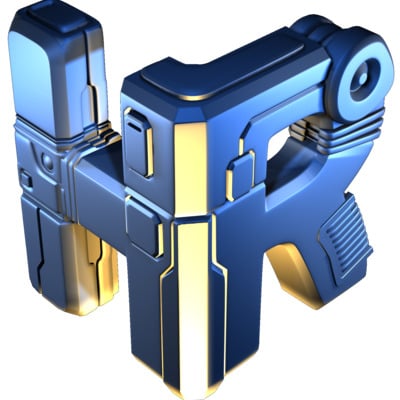 Rogue Company - Outsourcing Animator
Job Description
Hi-Rez Studios is looking to hire an experienced Outsource Animator to work at our studio in Alpharetta, Georgia, on SMITE.  
At Hi-Rez, you will have an opportunity to be part of an innovative environment that embraces new and different ideas. We are a passionate and enthusiastic bunch who love video games. We have incredibly talented individuals who are empowered to create and challenged to learn. All of this means more opportunities for you to unleash your creativity and dedication. 
Come join the creator of the critically acclaimed SMITE, Paladins, Tribes: Ascend, and Global Agenda as we embark on exciting new game projects!
What our Outsourcing Animators do at Hi-Rez Studios:
Integrate finished animation assets directly into the Unreal 4 Game Engine.
Communicate feedback to outsource partners on assets to ensure they meet high quality and that deadlines are met.
Maintain strong relationships and set product objectives with existing partners.
Facilitate animation content development and feedback between development teams and outsource partners.
Create documentation for internal processes to help manage outsource teams.
Build customized tracking tools to maintain outsourced deliverables.
Communicate cross-discipline to maintain alignment between Hi-Rez and our outsource partners.
Skills & Requirements
What we are looking for:
3+ years of experience creating Animation assets for games, film or animation.
Ability to communicate animation direction in an effective, efficient & positive manner.
Ability to excel in a rapid iteration environment.
Advanced proficiency in JIRA.
Outstanding written and oral communication skills.
Ability to work collaboratively and communicate well with multiple teams outside of the Animation Department.
Comfortable prototyping and working with iterative development process.
Comfortable receiving constructive group criticism and making artistic adjustments to meet performance guidelines.
Excellent work ethic, self-motivated, organized, and able to meet deadlines.A passion for creating and playing video games.
Preferred:
Experience with Unreal 4 engine.
3+ years experience with Maya or similar animation program.
Understanding of the motion capture pipeline.
Strong understanding of Rigging / Animation.
Additional Information
Relocation assistance is offered
How to Apply
About the Company
"Free To Play." It's like a four-letter word to gamers – and for good reason. Who wants to get nickle-and-dimed? Who wants to play a game where the "better player" is the one with the bigger pocketbook?
At Hi-Rez Studios, we know there's a better way. We make Free to Play games that our fans Want to Play. More important, we make Free to Play games that we want to play.
It's a crazy idea, when you think about it. Giving away games that we spend millions of dollars developing, with the hope that people like them enough to buy costumes. But when you love your games like we do, players can feel it. And they start to love our games too.
We're proud of the fanbases that have formed around our games. We believe that great games come from great communities – and ours are some of the best.