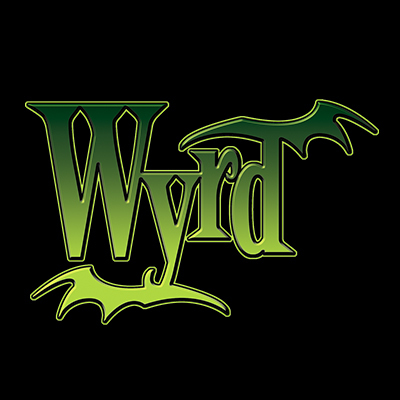 On-site Concept and Character Artist
Job Description
Wyrd Miniatures, LLC. is currently looking for a full-time On-site Concept and Character Artist. This position will be responsible for working with the Wyrd team to create the visuals for new and existing game lines.
While Wyrd appreciates individual creativity and style, a successful candidate must be able to demonstrate the ability to match current visuals for Malifaux, The Other Side, and Through the Breach.
This position is located in Marietta, Georgia. The position is on-site - no working remotely. We are not in a position to sponsor applicants from overseas - if you can show up on-site with an existing work visa, we'll happily consider you. Position to be filled is for a 4/10 work week, Monday thru Thursday, ten-hour workdays - extended weekends off. 
Primary Job Duties
Provide line and color concepts, up to print quality full-color illustrations that fall with-in the design profile of Wyrd Miniatures' established lines.
Work closely with a team to bring life to new concepts through digital visual representation.
Work directly with the Creative Director to ensure that all project specifications are on target, both conceptually and in terms of timeframe.
Assist Creative Director as needed with direction and communication of outsourced projects.
Flexibility in taking on new projects with the willingness to contribute to additional tasks outside of concept and character development.
Maintain an extensive digital database of art assets.
Requirements
The proven skill to draw characters and settings that fall in Wyrd's design profile.
A commitment to hitting deadlines and turning around requests in a timely manner.
Professional verbal and written communication skills.
Must be willing to work on-site in Marietta, Georgia.
What Makes You A Good Fit At Wyrd
Wyrd is successful because of our employees' willingness to take initiative and their passion for creativity. To succeed here, you must be eager to take on a variety of roles, not all of which will be directly related to design. We all pitch in where and when we're needed, and you should be willing to do the same. We are looking for someone who has the ability to take constructive criticism, share their passion for design and wants to grow with the company.
Submission Requirements
Resume
Salary requirements - Marietta GA is much different than SFO or NYC, keep that in mind when making the cost of living comparisons. 
Portfolio of your work
Line Work sample in Wyrd's art style
Color Work sample in Wyrd's art style (this can be the same piece, but please provide both versions)
Please submit your application to jobs@wyrd-games.net. Because of the volume of responses, we will receive, we will only follow up with any submissions if we have any further questions or wish to proceed. Thank you for your interest.
Skills & Requirements
Ability to work with:
IMac
Wacom Cintiq 27"
Adobe Photoshop
Any special hidden talents that'll help get the job done.
Additional Information
Relocation assistance is offered
How to Apply
Please submit your application and portfolio to jobs@wyrd-games.net.
While we appreciate diversity in artist talents - we're specifically looking for the ability to match our current art style for Malifaux, The Other Side and Through the Breach (plenty of examples can be found on our web pages). If you don't have examples of such in your portfolio, please provide separate examples in order to be considered. 
About the Company
Wyrd Miniatures is a leading company in the gaming industry creating table-top gaming miniatures, board games and RPG's. Fantastic artwork, creative miniatures, and a strong narrative help set us apart from the competition. 
Creators of Malifaux, Through the Breach, The Other Side, Darkness Comes Rattling, Puppet Wars, Jetpack Unicorn, Evil Baby Orphanage and many other exciting titles.
Always working on new and exciting projects and we're looking for self-start creative individuals to join our team!