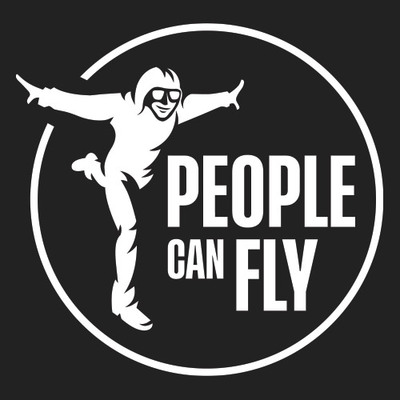 Senior Asset Artist
Job Description
Creating high-quality environment assets and gadgets suitable technically and artistically to project universe
Modeling and texturing high poly and low poly environment assets
Cooperating with Tech Art on pipeline improvements
Maintaining the production and software pipeline and meeting deadlines
Providing R&D projects and pipeline and workflows improvements
Bug Fixing and describing R&D case studies in a knowledge base
Sharing knowledge with less experienced peers
Occasionally supporting Lead in recruitment projects with HR collaboration
Skills & Requirements
5 years of experience in all aspects of model creation workflow (Model and texture realistic, modular, hard-surface, and organic set pieces and props for a diverse set of environments with the use of all new techniques)
Shipped AAA title experience
Experience with industry-standard software packages for 3D modeling, high poly sculpting, and texture painting (Maya, Max, ZBrush, Photoshop, or their equivalents)
Substance Painter working proficiency
Experience creating high quality creative/visual aesthetics as well as technical knowledge
Being able to adapt fast to a specific art style
Ability to adapt with minimum guidance new styles, techniques, and workflows
Strong skills in using PBR shaders and normal maps on a daily basis
Great understanding of the color theory
Understanding of memory and frame budgets
Experience creating high quality creative/visual aesthetics as well as technical knowledge
Experience creating photorealistic set pieces, props, textures, and materials on next-gen console platforms
Ability to show examples of top-notch props and textures made for next-gen console games
Skilled at balancing art quality and performance in the game engine
Strong verbal and written communication skills in English
Open-minded team player attitude
Strong work ethic and self-motivated
Passionate about playing and making video games
Additional Information
Relocation assistance is offered
How to Apply
To apply simply follow this awesome link
Additional information about our culture and recruitment process can be found on our career website.
What we offer
A competitive salary and performance-based bonuses
Personal development opportunities and the possibility to work in a multicultural environment
Work in a creative team with people full of passion for what they do
Private health care including dental treatment & MultiSport card
Business trips and integration events
Comprehensive assistance in relocation
Fresh fruits, snacks, and beverages for everyone in the office
Free library with a wide range of games and books
In-company English language classes and Polish lessons for foreigners
An informal atmosphere, no dress code, no unwanted formalities
About the Company
People Can Fly is one of the leading and most experienced Unreal Engine studios in the world. We took off in 2002 and since then, we have never slowed down. We made our mark on the action-shooter genre, developing titles such as Painkiller, Bulletstorm, and Gears of War: Judgement. After being part of the Epic Games family, our desire to stay free and create on our own terms eventually made us independent.
Over the years our studio has grown from 40 to nearly 300 people, whom we affectionately call 'aviators', located across the globe. You'll now find us not only in Poland but also in the United Kingdom, theUnited States, and Canada. Our world-class creative teams are currently working on two exciting AAA projects - Outriders and a brand new action-adventure title. 
We make great games and this is why freedom and ownership stay at the center of everything we do. We make sure that our culture stays informal, whilst direct communication and a quick decision-making process really matter. As a PCF aviator, you'll have a real impact on the games we're working on. You'll also receive access to our solid know-how, creative resources, and constructive feedback at every stage of development. We want to embrace your contribution!
This is a unique moment in our history. Take flight on this amazing journey with us and become a part of something truly special!