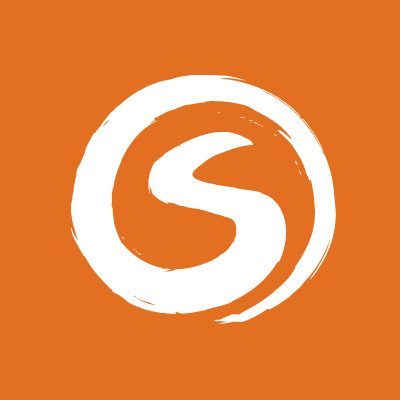 Job Description
The Technical Animator acts as a bridge between the artists, animators and programmers, ensuring the art content and features are easily integrated into the game, while respecting the artistic vision and technical constraints of the project. You will be supporting the animation lead while innovating animation systems and activities. Working closely with animators, riggers, designers, and programmers, they will be handling mocap data, animation rigs, physics rigs, animation trees and dynamic objects. In this role, you will follow, refine or establish pipelines for both conventional and innovative features.
Roles & responsibilities:
Work with the animation team to define, create and maintain the animation pipeline.
Work with modelers, animators and programmers to setup 3D art and bring it into the engine.
Develop 3D art pipeline tools and extensions with an eye towards usability and efficiency.
Support artists and engineers in the use of the 3D art pipeline and user-facing engine tools.
Provide hands-on support to artists and engineers regarding asset performance and validation.
Review creative processes and identify opportunities for tool improvements.
Design and support complex character, facial, costumes and weapon rigs/skin using 3D tools (Maya/max preferable)
Solve challenging technical issues in the 3D asset pipeline, 2D asset pipeline would be plus
Collaborate with engineers and testers to diagnose and resolve in-game problems.
Create custom tools and scripts to increase the productivity and efficiency of the animation team. 3D tool to game engine (Maya/max preferably)
Inspire and empower the art team to optimize their processes.
Collaborate with partner studios to share technology and best practices.
Assist in planning and scheduling of animation work
Research and share knowledge of existing engines and animation packages within the industry
Skills & Requirements
Minimum 5-year experience in a digital art animation pipeline as technical animator ideally in the video game industry
Expert in Rigging/Skinning in 3D art tools and blend shape implementation. 2D rig/skin would be plus (Maya/max preferable)
Experience in a full digital art content creation pipeline (Knowledge of high and low-poly modelling, Skinning, Rigging, Exporting etc.)
Ability to create/work with technical specification doc
Experience working with animation rigs, physics rigs and physic systems for rigid/soft bodies, hair and cloth
Experienced developing custom tools for Digital Content Creation tools (Maya/Max preferable)
Experience in Unreal animation pipeline, Unity would be plus
Knowledge of a high-level coding language. (Python, C#, C++, etc.)
The number and variety of tech-art areas of interest in your past activity is also important
Excellent verbal and written communication skills.
Good artistic and anatomical skills (proportion, color, composition, form);
An exceptional eye for detail.
Highly self-motivated and collaborative
Constantly striving to learn and improve your skills
Additional Information
Relocation assistance is offered
How to Apply
About the Company
Established in 2007, Sumo Pune is a AAA video games developer, supporting all Sumo Digital UK Studios across Engineering, Art, Design and QA.
 Sumo Pune prides itself on providing cross-discipline expertise and successful co-development support through seamless integration and versatility in all projects supported across a wide range of platforms, genres, and engines. Together we have consistently delivered AAA titles for partners that include SEGA, Microsoft, Codemasters, Sony, EA, 2K and many more.
 Our past successes include Hotshot Racing, Forza Horizon 4, LittleBigPlanet 3, Crackdown 3, and Hitman 2. We are also incredibly proud to be working on highly anticipated next-gen titles Sackboy: A Big Adventure and Hood: Outlaws & Legends as well as a variety of other exciting projects.
 Sumo Pune is a true extension of our UK studios, and team members on both sites collaborate daily on all aspects of game development. Our Studio is unique in India, allowing our staff to work directly on every available gaming platform, and at every stage of game development.
Additional Information:
Relocation reimbursement from other cities is offered 
Performance linked bonus in addition to the fixed salary 
Opportunities to attend industry conferences 
A complete and all-encompassing medical insurance package for our employees and their children 
We offer:
Being part of Sumo's Art team is a rewarding experience, one that requires dedication, a strong sense of ownership over your work and an overwhelming enthusiasm for the games you work on. In return, we'll offer 
Competitive salary & benefits, 
An excellent working environment 
Most importantly we will give you the room to be yourself and live your passion. 
So what's your passion?  Please get in touch and tell us how you could bring your individual skills to Sumo Digital.
Applications without a portfolio will be not processed. 
"Sumo is an equal opportunity employer Minorities / Females / Disabled / Veterans"