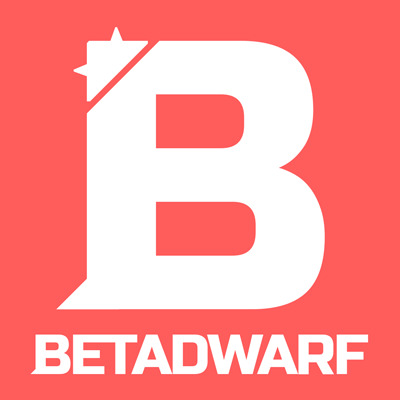 3D Artist
Betadwarf
Copenhagen, Denmark
Job type: Permanent
Job Description
We are looking to add a 3D Artist to the team, one that has a burning interest and love for Stylized art and Games, someone that can help us push our visual style and help flesh out the world and races of Minion masters.

As a 3D artist for Betadwarf you will be working on high quality stylized characters and environment art, helping to create an immersive and colorful world with epic and unique experiences for our players.
You will often be creating your own 2D or 3D concepts and taking them all the way to finished ingame model. You will be part of a team of artists, programmers and designers whose goal is to make an epic and fun game experience for our playerbase. We value the fact that you are always willing to learn and receive feedback, but also willing to help push the quality bar of our games and come with your own ideas for improvement

You would primarily be working on our game Minion Masters, but possibly also on a future undisclosed title.
RESPONSIBILITIES:
Taking an asset from concept to finished ingame model.
Creating assets that fit within the Betadwarf Art style.
Looking for ways to improve the game and its visuals
Skills & Requirements
REQUIREMENTS
Experience with creating high quality sculpts in Zbrush, ideally in a stylized look.
Experience with stylized texturing, and an understanding of shade, color and light values.
A good understanding of silhouette and shape language.
Independence and good communication skills but you should also be someone who enjoys working in a team.
Being able to take and receive feedback in a constructive way.
Flexibility and willingness to help out were it's needed the most.
Fluent in written and spoken english.
PLUSES
Multiple years of experience in the games industry.
Having shipped multiple titles.
Animation experience.
2D Illustration experience.
Worked in Substance painter and Maya.
Experience with Unity.
Experience creating VFX.
Have played our games.
How to Apply
WHAT WE NEED FROM YOU
Resume.
Portfolio witch strong examples of stylized assets, ideally with zbrush sculpts shown.
Cover letter is not required, but will be read and factored in.
HOW YOU GET IT TO US
If you think you could be an Art Dwarf, send a mail to oxonium@betadwarf.com with a cover letter and the above.
About the Company
At Betadwarf we value creative input, skills we don't have, and the ability to engage in critical feedback. We want to hear your voice, and your ideas. We are in the midst of scaling up the studio to accomodate both our work on Minion Masters, the best real time  minion brawler with co-op on PC and Console, and the pre-production on our next - as yet unannounced - project. We make games for people that like a challenge, enjoy stylized visuals with an emphasis on character, and a bit of fun!