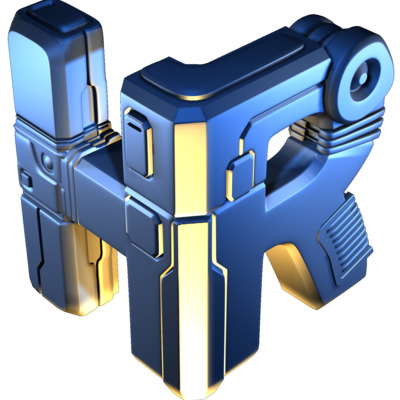 SMITE - Senior Animator
Job Description
Hi-Rez Studios is hiring an experienced Senior Animator to work at our studio in Alpharetta, Georgia on SMITE. 
At Hi-Rez, you will have an opportunity to be part of an innovative environment that embraces new and different ideas. We are a passionate and enthusiastic bunch who love video games. We have incredibly talented individuals who are empowered to create, & challenged to learn. All of this means more opportunities for you to unleash your ingenuity, energy, collaboration, and dedication.
Come join the creator of the critically acclaimed SMITE, Paladins, Realm Royale, Tribes: Ascend, and Global Agenda as we embark on exciting new online game projects.
Skills & Requirements
What our Senior Animators do at Hi-Rez Studios:
Set the style for animation in software products and creates and implements 3D animation in software products.
Creates aspects of 3D animation that consistently meet and enhance art direction.
Participates in visualizing and developing animated features of games. 
Provides technical direction and guidance to other animators.
Solves complex problems in resourceful and effective ways.
Interacts with internal and external peers and managers to share complex information related to area of expertise.
Receives work in the form of short- and mid-term assignments that often require the use of independent judgment outside of established procedures.
Participates in determining approaches and in developing new or enhanced technical tools.
Able to manage and mentor growing animators by initiating trainings for junior animators and set a visual tone with their work.
What we are looking for:
5-7 years industry experience.
Demonstrates strong understanding of animation principles and production art pipeline.
Works collaboratively and communicate with multiple teams.
Has a strong work ethic and communication skills.
Is open to direction and feedback, embrace change.
Technically minded understand and experience with the game animation pipeline.
Unreal Engine 3 or 4 experience.
Additional Information
Relocation assistance is offered
How to Apply
About the Company
"Free To Play." It's like a four-letter word to gamers – and for good reason. Who wants to get nickle-and-dimed? Who wants to play a game where the "better player" is the one with the bigger pocketbook?
At Hi-Rez Studios, we know there's a better way. We make Free to Play games that our fans Want to Play. More important, we make Free to Play games that we want to play.
It's a crazy idea, when you think about it. Giving away games that we spend millions of dollars developing, with the hope that people like them enough to buy costumes. But when you love your games like we do, players can feel it. And they start to love our games too.
We're proud of the fanbases that have formed around our games. We believe that great games come from great communities – and ours are some of the best.