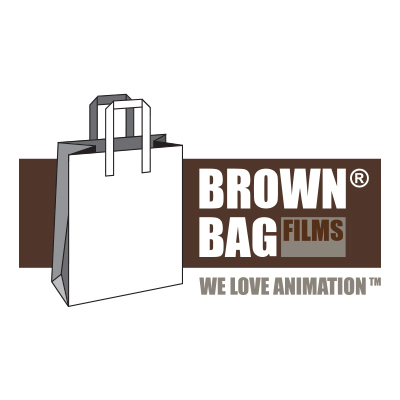 Senior Look Development Artist
Job Description
The position of Senior LookDev Artist requires someone highly artistic and technical - with a thorough knowledge of 3D software as it pertains to: Lighting; Shading and Fur/Feather/Hair Systems, with several years of experience working on broadcast or film projects. 
This profile will be expected to Groom and Shade digital characters & props. Successful applicants will have excellent: communication skills; attention to detail; and the ability to work collaboratively with multiple tasks, in a fast paced production.
Skills & Requirements
Key Responsibilities
Works closely with the Art Director/CG Sup to set the required look for show.
Responsible for assembling turntable "torture tests" for characters and props, in preparation for Director and Client reviews
Will be assigned and deliver a weekly quota of tasks as set by production management
Champions the quality control (both technically and visually) of lookdev assignments and ensure the outsource partner has clear direction (setting up groom, following workflows, QC and Review steps, etc...)
Help to improve efficiency, which includes assisting upstream departments with how they must deliver assets to the LookDev Artists properly
Collaborate closely with Texture Department Lead, Groom TD and Lighting Dept Lead to ensure Shading (and Groom) works well within the render-times defined per project guidelines
Key Requirements
Must have at least 4 years' of experience working as a Character LookDev Artist, or Generalist (specializing in: Lighting, Texturing, Shading, Character Groom) in either broadcast or feature film industries
Ability to follow artistic direction closely (visual and verbal)
Must be comfortable with outsource management with an emphasis on clear communication and follow through
Must be fluent in Maya
Must have deep working knowledge of Arnold and Vray (Equivalent production renderer will be taken into account)
Must be proficient in shading and surfacing materials using Arnold Shaders, Vray shaders (or equivalent)
Must have expert level working with at least one: Yeti, Xgen or Shave & Haircut
Strong creative background and great artistic "eye"
Excellent understanding of form, surface texture, material qualities and their reaction to light
Solid experience using Mari and/or Substance Painter
Task Driven, self-motivated, and proactive
Must be open to direction
Must be familiar with Nuke
Must demonstrate attention to detail in the finishing of assets and shots
Previous experience of nHair based simulation and Hair-sim setup creation would be a huge plus
Experience working under Windows systems environment (Linux experience a plus)
Previous experience with shotgun (or asset tracking systems) is considered a big plus

How to Apply
About the Company
Brown Bag Films are one of Europe's most exciting, original and successful creative-led animation studios and is part of the 9 Story Media Group, with locations in Toronto, Dublin, Manchester, New York and Bali.
Making stand out/exceptional content for kids is at the heart of everything we do, and our bar is always set to "excellent" when it comes to the quality of our work. Our studios are highly collaborative spaces, where mentoring and on the job training is built into our daily practices. Our team members benefit from competitive compensation packages, working on award-winning 2D and 3D content, a thriving work culture and maybe too much cake! 
We recently celebrated Brown Bag Films Dublin's 25th Birthday!
See how we've grown.....
https://www.instagram.com/p/BwZnMZxlB3u/?utm_source=ig_embed