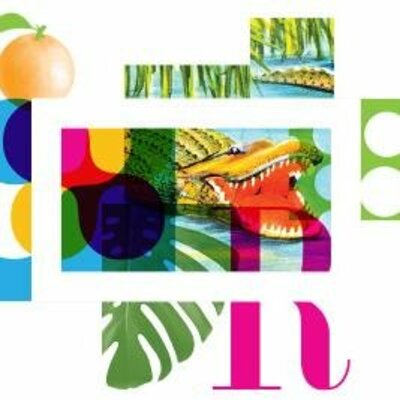 Job Description
Beginning August 2019

Game Art and Virtual Reality Development Department
Game Art Faculty

Full-Time Faculty Appointment with Benefits

The Game Art Department is a nationally respected program, which houses two separate majors: Game Art and Virtual Reality Development (GA/VRD). A highly collaborative teaching environment merges the aesthetic of feature film with today's most current interactive gaming hardware and software. Game students design, create, and analyze the visual components of games. Recent successes include winning the E3 College Game Competition in summer 2017 and Rookie of the Year for Game Development in 2018.

Facilities: Ringling College's GA/VRD Department has facilities designed to replicate a professional studio environment, and boasts the highest-end, state-of-the-art computers, graphics cards, and dedicated distributed hardware for lighting builds. Full-time Institutional Technology staff support the Department.

The Position: The Department is seeking a game artist with Unreal Engine 4 (UE4) and asset creation experience to join a dedicated faculty teaching Game Art. The primary responsibility of this position will focus on providing quality instruction, teaching students game art and level design techniques to create interactive projects as well as instruction in the fundamentals of 2D design.

Included among the duties and responsibilities, this position requires expertise in the game development pipeline, 3D and 2D asset creation, and simple game mechanics. Assignments include teaching introductory through advanced courses in creating interactive game experiences and integration of aesthetic elements into the game engine.

The successful candidate will be responsible for teaching three courses or nine credits per semester. Ongoing commitment to creative work/scholarship in the profession is expected. Active participation with faculty, department, and college service is required.

This is a full-time appointment with benefits. The salary will be commensurate with the candidate's qualifications and experience. The anticipated start date is August 2019. The College has a supportive, collegial faculty, a curriculum that strongly values excellence and a robust support system dedicated to using the most current technology.
Skills & Requirements
(Minimum Qualifications) Include evidence of:
A Master's degree in Art, Game Design, or a related field, OR a 4 year professional degree in art or design and equivalent professional experience, training and expertise with an appropriate record of achievement in the field.
Experience with Maya or 3D Studio Max
Hands on experience making assets ranging from props to set dressed environments
Ability to teach introductory through advanced classes in game and level design techniques.
Experience with Unreal Engine 4 (UE4)
Experience with 2D design (elements and principles)
Experience with level design
Strong interpersonal and collaborative skills.
(Preferred Qualifications) Include evidence of:
A terminal degree in an appropriate discipline
Understanding of programming techniques and computational thinking
Experience with story development
Experience with ZBrush and Substance Suite.
How to Apply
(Special Instructions to Applicants)
Required materials include cover letter; resume or CV; employment and education history; contact information of three references (names, titles, email, and telephone numbers); examples of personal work; and, an unofficial transcript copy of the most relevant degree. Student work examples may also be submitted. Candidates may be asked to submit additional materials if needed. Official transcripts will be required upon hire. Review of applications will begin immediately and continue until the position is filled.

For portfolio, you have the option to upload electronic documents/images, up to 5 MB, or a URL.

General questions regarding the job application process may be emailed to aamail@ringling.edu.

Apply on-line https://ringling.simplehire.com
Ringling College of Art and Design is an Equal Opportunity Employer
PI109275317
About the Company
Since 1931, creatives from every corner of the world come to Ringling College of Art and Design to deepen, transform, and explore their passions. Our 1,400 students are fueled by a need to create—and we deliver the tools to turn passion into profession: an award-winning faculty, cutting-edge technology, and a supportive, creative community.
We offer the BFA in twelve disciplines and the BA in two. Beyond our rigorous curriculum—pairing studio and liberal arts—we excel in propelling students outside of the classroom through client projects, substantive internships, and national competitions, stopping at nothing to shape our students into tomorrow's leaders of art and design.