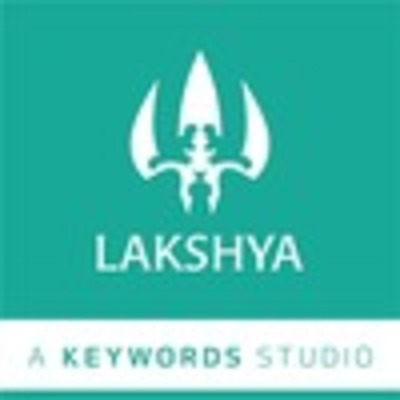 Character/Environment Outsource Artist
Job Description
As a an Outsource Artist, you will be an important part of our art team, working to ensure that we are creating and delivering the highest quality content for our clients. The ideal candidate will be able to perform art reviews of incoming assets and enter that feedback into our issue tracking tools. Being comfortable with current asset creation tools and pipeline will be important as you may be needed to contribute hands on work, depending on the project. Our  Outsource artist must be organized, detail oriented and have excellent written, oral, and visual communication skills. Previous experience working at a Game Developer a huge plus.
Work Location Onsite:  Redmond, WA (no remote option).  Must be willing to relocate.
Responsibilities:
Work with team leads and perform Art reviews on incoming assets, enter detailed feedback into issue tracking tools, and support communication between Project Managers, Artists and External Artists.
Support the Project Managers, leads, and fellow artists in developing detailed Pre-Production documentation for Artists and estimates.
Review of external art team submissions and provide clear and concise both written and verbal feedback in English.
Depending on the project needs, able to create assets in a variety of software packages including, Maya, 3DS Max, Zbrush, Substance Painter, and Photoshop.
Must be able to understand a client aesthetic and support the visual communication to the external artists.
May be needed to support and participate in client meetings.
Able to prioritize and provide feedback and review for more than one project.
Comfortable working with and supporting small teams of external artists (1-5 people) – under supervision of internal Art Leads.
Skills & Requirements
A minimum of 2-5 years' industry experience with at least one title shipped in a similar role.
A sound understanding of current-gen game content development processes, tools, pipelines, scene management, limitations, and dependencies.
Skilled with all current tools and technologies; Maya or Max, Mudbox or Zbrush, Photoshop, Substance Painter, etc.
3D sculpting, modeling, texturing, and material creation skills for creating either characters, environments, or props.
Proven ability to produce top quality content, using current generation game engines (Unreal, Unity, Lumberyard, etc.).
Experience in preproduction and planning. Solid understanding of game development and be up to date on current trends.
Experience with issue tracking tools like JIRA, Shotgun a plus.
Good eye for color, light, and visual design. Able to understand a project aesthetic.
Self-motivation, good communication skills, and a great team attitude.
Associates Degree required. BA or equivalent industry experience preferred.
How to Apply
Visit our careers website to apply:  https://workable.com/j/42CF02479C
We are an equal opportunity employer and all qualified applicants will receive consideration for employment without regard to race, color, religion, sex, national origin, disability status, protected veteran status, or any other characteristic protected by law
About the Company
At Keywords Studios, we understand the importance of delivering innovative and creative art assets that are true to our client's vision. Our expert teams produce art creations that are tailored to specific design requirements, technical specifications and client expectations. 
People that work at Keywords are passionate, talented, committed and resourceful. Human talent is our most valuable resource and as a business, we thrive on diversity, celebrate uniqueness and work as teams whether we are physically together in one of our 42 studios around the world or working together virtually. We provide a competitive compensation package, good benefits and a casual, fun, productive and supportive working environment. We empower people to perform to the best of their ability with our "can do" attitude. We appreciate and embrace flexibility and learn at every opportunity to grow ourselves through experience, training and tackling new challenges. This is what makes us Keywordians.