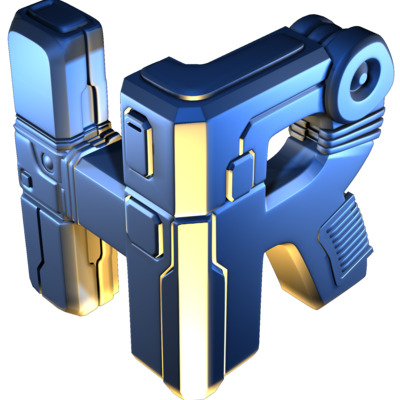 Paladins - Senior Technical Artist
Job Description
Hi-Rez Studios is immediately hiring a qualified Senior Technical Artist to work at our studio in Alpharetta, Georgia on Paladins.
Our Tech Artist will focus on engine side implementation and setup, dealing heavily with Unreal Engine 3. Day to day tasks include engine side character setup, interfacing with programmers, working with designers, and supporting artists and animators to help shape the stage for characters, features, and systems.
The ideal candidate will have experience working with multiple teams and be a point of contact for troubleshooting and implementation within the engine. Have strong technical problem solving skills that allow for quick project execution. Be well rounded in multiple areas of the pipeline to identify blockers and produce quality work within the technical constraints of the project.
Come join the creator of the critically acclaimed SMITE, Paladins, and Hand of the Gods, as we embark on exciting new game projects!
Skills & Requirements
What our Senior Technical Artists do:
Export Animations from 3DS Max and import them into UE3.
Create and maintain Anim Sets, Anim Tree's in UE3.
Work with programmers to create the tech needed to support new features and systems.
Work with designers to achieve the gameplay functionality needed.
Work with the art teams to support their work engine side.
Create and maintain database entries for characters/weapons and other game related assets.
Maintain the integrity of the project by way of best practices, naming conventions, documentation, etc.
Ability to troubleshoot existing tech and support incoming tech.
What we are looking for:
5+ years of Technical Art or related experience.
Unreal Engine 3/4 experience. Unreal Engine 3 Preferred.
Strong knowledge of 3Ds Max.
Ability to work collaboratively and communicate with multiple teams.
Ability to thrive in a fast-paced environment.
Strong problem solving skills.
Self-motivated, well organized, and able to multitask.
Passion for games with a strong work ethic.
Prefered:
Understanding of Character Animation and Character Rigging.
Experience with the game development pipeline from start to finish.
Scripting/Programming experience is a plus.
Material creation experience is a plus.
Additional Information
Relocation assistance is offered
How to Apply
About the Company
"Free To Play." It's like a four-letter word to gamers – and for good reason. Who wants to get nickle-and-dimed? Who wants to play a game where the "better player" is the one with the bigger pocketbook?
At Hi-Rez Studios, we know there's a better way. We make Free to Play games that our fans Want to Play. More important, we make Free to Play games that we want to play.
It's a crazy idea, when you think about it. Giving away games that we spend millions of dollars developing, with the hope that people like them enough to buy costumes. But when you love your games like we do, players can feel it. And they start to love our games too.
We're proud of the fanbases that have formed around our games. We believe that great games come from great communities – and ours are some of the best.