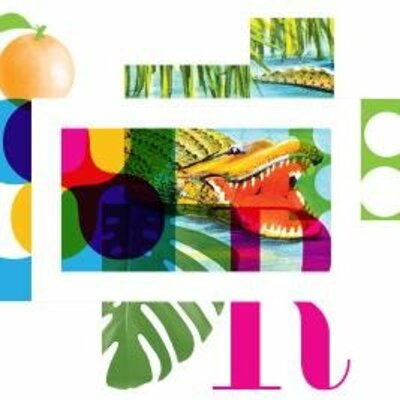 Job Description
Beginning August 2019

Computer Animation Department
3D Faculty

Full-Time Faculty Appointment with Benefits

The Computer Animation Department is a nationally-respected program, which provides a rigorous professional education for our students. A highly-collaborative teaching environment merges the aesthetic of feature film with today's most current technology. Computer Animation majors are professionally-focused on the animated feature film industry with linear narrative stories. Students in the Computer Animation major have won 14 student Academy Awards© and have had their work in Siggraph's Electronic Theater 30 times.

Facilities: Ringling College's Computer Animation Department is located in a 20,000 square foot facility. The facility is designed to replicate a professional studio environment, and boasts the highest-end state-of-the-art computer laboratories and a 20,000-core render farm. A full-time Institutional Technology staff supports the Department.

The Position: The Computer Animation Department is seeking qualified candidates for a faculty member to teach 3D computer animation, which requires expertise in, modeling, texturing, lighting, rendering, and compositing in the 3D environment using high-end resources. Included among the Duties and Responsibilities of this position are teaching students the production skills necessary to create, texture, light, and render 3D assets. Primary responsibilities are teaching within a structure of three courses or nine credits per semester using high-end resources. Ongoing commitment to creative work/scholarship in the profession is expected. Active participation in faculty, department, and committee duties is required.

This is a full-time appointment with benefits. The salary will be commensurate with the candidate's qualifications and experience. The anticipated start date is August 2019. The College has a supportive, collegial faculty, a curriculum that strongly values excellence and a robust support system dedicated to using the most current technology.


Skills & Requirements
(Minimum Qualifications) Include evidence of:
Either a Master's degree in Animation, Illustration, or a related field, OR a 4-year professional degree in art or design and equivalent experience, training and expertise with an appropriate record of professional achievement in the field
Ability to teach modeling, texturing, lighting, and compositing
Strong knowledge and practice of the principles of animation
3-D modeling experience with Maya
Strong interpersonal and collaborative skills
A strong understanding of filmic language and composition for both large and small screen
Dedication to providing quality instruction.
(Preferred Qualifications) Include evidence of:
A MFA or other terminal degree in the field
Ability to teach introductory 2D Design or Drawing courses
Experience with Zbrush
Experience with animation, rigging, animatics, story and character development, storyboarding, descriptive drawing and film theory
Experience with Nuke.
(Special Instructions to Applicants)
Required materials include cover letter; resume or CV with employment and education history; contact information of three references (names, titles, email, and telephone numbers); examples of personal work; and, an unofficial transcript copy of the most relevant degree. Student work examples may also be submitted. Candidates may be asked to submit additional materials if needed. Official transcripts will be required upon hire. Review of applications will begin immediately and continue until the position is filled.
For portfolio, you have the option to upload electronic documents/images, up to 5 MB, or a URL.
General questions regarding the job application process may be emailed to aamail@ringling.edu.
Apply on-line https://ringling.simplehire.com

Ringling College of Art and Design is an Equal Opportunity Employer
PI107605665 
How to Apply
About the Company
Ringling College of Art + Design is a private, not-for-profit, fully accredited college offering the Bachelor's degree in 13 disciplines.