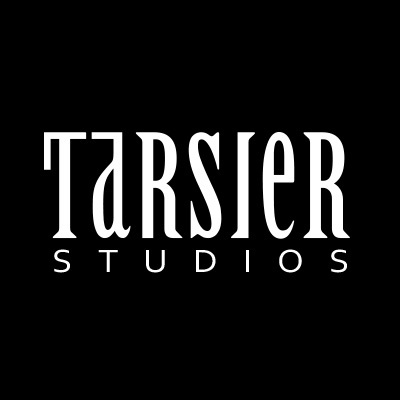 Job Description
Tarsier is on the verge of great things. We'd love to say we're there already, but that would just be lying to sound cool in a job ad. So we're close, but we need more top people to help us get there, and that's what we're looking for right now! We're just about to head out on our next set of adventures, making world-class games with top publishers; all the while pushing the bar of what comes next with our in-house concept team. Tarsier is all about great ideas executed to perfection, and if you want to be part of it, why not see if you fit the bill. 
We are looking for a Technical Animator to help us keep delivering the high bar animations on which we have established our reputation for quality. As Technical Animator, it will be your job to own and define our animation pipeline and collaborate closely with our animators. You will be in charge of the rigging, skinning and anything else that's part of integrating our animation assets into the game engine. You will also contribute to improving our internal scripts, tools and procedures by acting as a bridge between tech and art, working together on the tools and the game engine to overcome obstacles and solve problems.
Technical Animator responsibilities include:
Integrate animation assets into Unreal Engine
Work with the animators to meet the technical, performance and art objectives of the game
Develop improvements to the animation and art pipeline 
Investigate and share information on best practices and industry standards
Skills & Requirements
Qualifications
Experience with Unreal Engine 4 
Experience with rigging, skinning and python-scripting in Maya
Understanding streamlining processes and pipelines
Keen understanding of human and creature anatomy
Strong understanding of animation logic and anim trees
Knowledge of performance improvement methods
Driven to solve technical challenges with artists, programmers and designers
3+ years experience in the games industry
Willingness to accept and provide direction and work well under pressure
Flexibility to cope with frequent iterations
Fluent in English, both verbal and written
Able to relocate and work onsite at our office in Malmö, Sweden
Pluses
Strong understanding of classic animation principles and fundamentals
Cinematic knowledge
Knowledge and experience with video game animations
Additional Information
Relocation assistance is offered
How to Apply
Apply on our career page on our website, the sooner the better!
About the Company
It's hard to describe life at Tarsier in standard paragraphs. Having such freedom always results in a lot of 'epic-this' and 'awesome-that', when all you're really interested in are nice, concise bullet-points.
We are an independent game development studio based in Malmö, Sweden
We currently employ around 70 people
We've been going since 2004
We haven't made City of Metronome. At least, not yet…
We worked on the LittleBigPlanet franchise for many years
We are now fully independent and working on our own IPs
We try to make games that we're proud of. For example:

We made atmospheric, creep-fest, Little Nightmares;
We also made offbeat, puzzle-fest, Statik

We're terrible at social media
We're excellent at social gatherings
We have breakfast together every friday
We have a fully-stocked (board & video) game library
We hold regular game nights, and semi-regular D&D campaign nights
There's loads more too, but there are only so many bullet-points in the world and we didn't wanna be greedy. So if you like the sound of what you've read, why not check out our current available jobs and see if there's a place here for you.