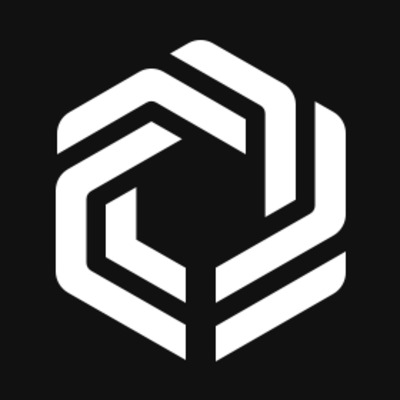 Senior/Lead VFX Artist
Immutable
Sydney, NSW, Australia
Job type: Permanent
Job Description
We are looking for a visual effects artist to lead the creation and integration of Triple A quality dynamic assets and killer particle systems for Gods Unchained.
Help us create a player-first future
With Gods Unchained we're on a mission to change the way gamers think about in-game property rights. We believe if you earn or pay for an item in a video game, you should own it, and be free to sell or trade it on a whim.  Your artistry will be contributing directly to this mission by breathing life and story into Gods Unchained.
Passion for creative technical problem solving
Your deep technical knowledge of real time effects allows you to push the boundaries with amazing animated art whilst meeting the performance requirements of the project.
Develop leadership and communication skills
As our first permanent hire in the VFX department you will be responsible for everything Visual Effects related in Gods Unchained. This includes mentoring junior artists in VFX disciplines; scaling the team to meet business requirements and working with the Art Director and other Art leads in setting and reviewing art goals.
Day to day responsibilities
Reports to Art Director
Create awesome looking and highly performant real time visual effects
Own and iterate the VFX pipeline for Gods Unchained
Iterate on VFX Art Direction and suggest new approaches for the VFX in game
Upskill and collaborate with Junior 3D Artists on the VFX assets and pipeline
Manage and develop future VFX Artists
No remote working: Whilst we want to support remote working in the medium-term, we are only hiring for onsite roles to promote collaboration and grow our culture.
Who you are
Satisfied with the status-quo? Pass. Want somebody telling you what to do? Look elsewhere. Curious and driven? Let's talk.
Our vision is reflected in a set of common values. If these values reflect both you and the people you want to work with, you will thrive at Immutable.
We have an insatiable hunger for self improvement
We have a growth culture, focussed on learning and development. 
The term high performance culture is often used to describe some amazing companies. At Immutable we believe that performance is the output and by focusing on inputs and the process the results will take care of themselves. This is because learning compounds, so small improvements add up to have a large impact over time. Mistakes are also treated differently: in a growth culture they are an opportunity to learn. 
If you bring a growth mindset you can improve your intelligence, ability and performance. It is equally important to improve your strengths as well as your weaknesses.
We seek to learn individually and collectively.
We are active and inclusive beacons of positivity
We have a playful culture, based on upbeat and constructive interactions.
You spend approximately 80,000 hours and much of your waking life at work. Who you share that time with and how they make you feel has a massive impact on your wellbeing. If you join Immutable we want every day to be a joy. - Of course things will go wrong, there will be tough moments and that's when you can rely on the team to support you through it.
We strive to be our best selves.
We communicate with loving honesty
We have a culture of trust, built upon sincerity and openness.
Transparency is important. Communication errors are the source of many problems from misaligned expectations to hidden agendas. It is difficult to fix something that you don't know is broken. However the truth can be hard to hear if not delivered tactfully. And radical transparency does not always lead to optimal outcomes. At Immutable we expect honesty, but with others best interests at heart. 
We help others achieve their best.
We are scientists: we hypothesise, we test and we iterate
We have a scientific culture to make decisions and learn.
Hypothesise - we are curious and constantly seek to improve processes
Test - we gather data and feedback to validate our hypotheses
Iterate - we learn from our tests to make better choices over time
We listen with an open mind and judge based on reasons, not bias
There is no speed limit
What is holding you back? 
What it's like to work here
A fast-paced, intellectually stimulating environment where you will do things you never thought possible
Our passion for decentralisation goes beyond the blockchain - it is a necessary part of our work culture. If you are used to top-down control it can take some getting used to, but you will soon realise the only thing holding you back is yourself.
How we work
Collaborative quarterly goal setting: see how you work ties into the company's goals and help define what success looks like
Sponsored learning: if you want to learn from the best educator in your field, we'll find a way to make it happen. People in our team have had masterclasses from NYT bestsellers, Lead Designers of the largest games in the world, and more.
Regular feedback: at the team and individual level. How can you improve without feedback?
Small, agile scrum teams: running on 1 to 2 week cycles
Transparency around strategy: with a clear process for raising ideas and issues: Everyone's thoughts and opinions are valued, and anyone, from intern to executive, can tell us how to do things better
Benefits
As a small startup we can offer you a unique benefit: growth. You will be joining on the ground floor which means you can grow with us - leadership positions, roles many levels above your current experience and the opportunity to make a significant contribution. It's yours for the taking.
We know your best work is done when you can trust your colleagues and have fun at work. We do this by:
Equity / Employee Share Option Scheme
Relocation Assistance / Visa Sponsorship for overseas candidates
Hosting weekly social events
Providing coffee and snacks to all on-site employees
Decorated office with artwork from our awesome AAA fantasy game
Supporting flexible working
We are a fast moving startup with unique benefits around career growth
We are still in the early days of forming our company culture. We want YOU to bring fresh ideas and help us make Immutable a fantastic place to work.
Skills & Requirements
You have used source control before.
Expert knowledge of real time particle systems and animated effects (Unity preferred)
Expert knowledge of After Effects or similar compositor and effects package.
Expert knowledge of material graphs and particle systems
Knowledge of real-time lighting
Unity experience, Unreal Experience accepted. Both preferred.
Advantageous Skills
C# scripting a plus but not necessary.
Houdini experience
3D modelling and texturing proficiency 
2D animation experience or hand drawn VFX
Motion graphics familiarity.
Web/CSS motion graphics and art creation experience.
Additional Information
Working remotely is an option
Relocation assistance is offered
How to Apply
About the Company
The $100 billion gaming industry is on the verge of revolution. For decades, gamers have suffered under the pretense of ownership: purchasing digital assets to which they hold but negligible rights. Now, with the advent of blockchain technology, comes the opportunity to empower gamers with true ownership. At Immutable, our mission is to lead this revolution and transform the space as social and mobile platforms did years ago.
With a small but exceptional team of artists, designers and engineers we are building Gods Unchained: a AAA trading card game where players have complete control over their assets. As we approach launch, we need the help of other talented professionals to help bring our game to the world. 
That's where you come in...