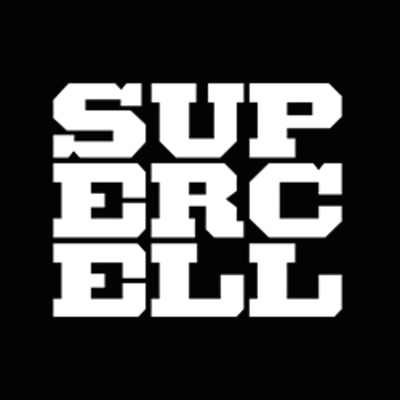 3D Marketing Artist
Job Description
Do you have an excellent eye for composition, color and light? A love for sculpture and character creating? Are you an ocular fiend obsessing over details that nobody else can see? And maybe you've been looking at it so long you're not sure what you're looking at anymore?
You need help.
OR, you could come and work with like-minded people in our marketing art team. Supercell is currently looking for a full-time 3D Marketing Artist to take help us develop creatives for our marketing campaigns in China.
You will work closely with the Art Producer and 2D Artists as we strive for the highest quality artwork possible.
In the creative process we encourage independence, critical thinking, and strong and open communication. Our art teams are small and agile; taking responsibility is a must and a passion for excellence in the details is essential to our success. We are looking for passionate artists who want to help define and build game brands that will last for decades to come. To do this you'll be asked to collaborate with our Supercell artists all over the world. This means travelling to Korea, Finland, and the US to learn, teach, communicate, share, and generally make cool stuff happen.
We want to grow, and become a beacon of artistic quality - can you help us get there?
Skills & Requirements
Responsibilities
Support of visual concepts and ideas for high res key arts (sometimes loading screens), custom posed renders and other illustrations close to the games
Create key arts and custom posed renders with existing high res 3D assets and other illustrations for marketing campaigns
Optimize the existing 3D assets (character, enviro, props.. etc.,) and create new assets following the visual style of Supercell IPs
Support on 3D production pipeline building
Requirements
Experience with 3D software (eg. Maya, 3DS Max, etc.)
Ability to create production quality 3D marketing assets, stylized textures
Ability to provide clear feedback and efficient communication to partners
Capability to work independently with minimum supervision
Capability to contribute with additional skills (i.e. concepting, rigging, animation, etc.) is a big plus
At least 5 years related working experience
Can use both Chinese and English as working language
Additional Information
Relocation assistance is offered
How to Apply
Please send us your resume and portfolio through our website here
About the Company
We are a mobile game developer based in Helsinki, Finland, with offices in San Francisco, Seoul and Shanghai. Since our launch in 2010, we've released five games globally – Hay Day, Clash of Clans, Boom Beach, Clash Royale and Brawl Stars.
To make five games, we've killed dozens along the way. That's because we're obsessed with quality. Our goal is to make the best games – games that are played by millions, enjoyed for years and remembered forever. To achieve this goal, we create the best possible teams and give them the freedom and independence that are core to our success.
You might love it here...
If you love to think, talk, play and make games, Supercell is the place for you. We're made up of proactive, independent teams with the freedom to do what they think is best for their players, our games and the company at large. We know that it takes more than just independence to make great games, so we also take very good care of our people - providing them with the compensation, work environment and resources they need to succeed.
This position is in Shanghai but you are not? 
Luckily, moving to Shanghai is easier than you might think. No matter where you would be moving from, our dedicated people will help you from beginning to end. We're here to make sure the process is as smooth as possible for you, your family and whoever and whatever you're bringing along.