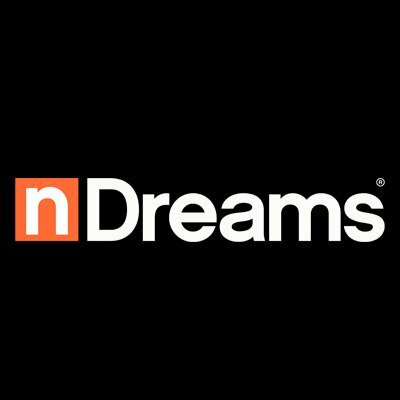 Principal Animator
nDreams
Farnborough, Hampshire, United Kingdom
Job type: Permanent
Job Description
We are nDreams, an award-winning independent developer and publisher, delivering world-leading interactive VR experiences. Our new VR projects are a leap forward for the studio and we are looking for talented people to help turn them into a reality.
We've recently announced our latest title, Phantom: Covert Ops, a stealth action game redefined for virtual reality and once you've seen what we're up to, we're convinced you'll want to be involved…
Looking for an opportunity that allows you to build and develop an animation team whilst still remaining hands on with the game's development? Our Art Director Glenn is on the search for a Principal Animator to become a central part of our studio and drive animation excellence across our diverse upcoming VR games.
If you are passionate about quality animation and have the skills and desire to inspire an animation team to new heights of excellence, then get in touch.
What Will You Be Doing?
Creating best-in-class animations, utilising both expert character animation skills and wider cinematic sensibilities.
Working closely with the Art Director to input on, and explore how, a title's initial art direction can be interpreted within animation. Expertly craft and freely explore diverse animation techniques and styles as required.
Evangelising high class animation within the studio. Collaborating closely within multi-disciplined teams to deliver a product where animation excellence helps deliver outstanding end products.
Building a top tier animation team. Be responsible for the growth and development of the team – from new hires to inspiring and training existing team members.
Be the go-to person across the studio for all thing's animation.
Skills & Requirements
A highly experienced animator, with either 4+ years' real time games animation experience plus a relevant degree or equivalent qualification, or the equivalent in years of experience.
Someone with an adept understanding of animation, timing and weighting, across a varied selection of animation styles, from realistic to stylised.
An expert developer with established experience in the use of Motion Builder and the Motion Capture process, plus relevant development software/engines – e.g. Maya, UE4, Unity etc.
An experienced team player with strong communication skills and a well-tempered and consistent attitude. Ability to effectively critique their own and others work, both respectfully and in way that inspires them to strive for quality.
How to Apply
We are looking to fill permanent and fixed term contracts based in our modern studio in Farnborough, UK, within easy commuting distance from London and Guildford. Salary is competitive and dependent on your experience. 
Apply to enquiries@ndreams.com
About the Company
We're nDreams, one of the world's leading independent VR developers.  You may know us from our recent titles Shooty Fruity and The Assembly, or even as a leading developer back on PlayStation Home and we can't wait to show everyone what we're up to next.  Our new VR projects are a leap forward for the studio and we are looking for talented people to help turn them into a reality.
Why Join nDreams?
The team at nDreams encourages an open, creative and diverse workplace.  As part of a small, growing studio you'll be empowered to explore ideas and make your mark on the projects you work on.
We offer some great perks, including flexible core hours, 20 days holiday (plus bank holidays, two duvet days and your birthday off!), childcare vouchers, share options and socials such as Bacon Sandwich Mondays and Beer Fridays!
Our upcoming titles are bigger, better and different to anything we've worked on previously. Once you've seen what we're up to, we're convinced you'll want to be involved…
Your data/privacy: By applying to nDreams, you agree to our recruitment privacy policy regarding the use of your data, and that we can contact you about the vacancy that you are applying for. We will retain your data for recruitment purposes only. We promise to keep it secure, not to share your data with anyone else, and to delete your data when it is no longer required.